Importing fun from all over the world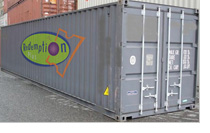 Redemption Plus is a direct wholesale importer that searches the globe for the coolest and most unique toys and novelties. Our experienced team brings you a wide selection of redemption prizes that are proven sellers…at the best prices available.
In addition to our extensive line of hard goods, our subsidiary, Emerald Toy Company, specializes in manufacturing, importing and delivering quality plush toys. With offices and experienced staff located in Hong Kong, we work directly with factories, eliminating the middlemen that increase costs. These close relationships insure the quality of the product meets our exacting standards and the timeline for prompt, accurate delivery to your desired location.
So sit back and enjoy the fun delivered direct to you!